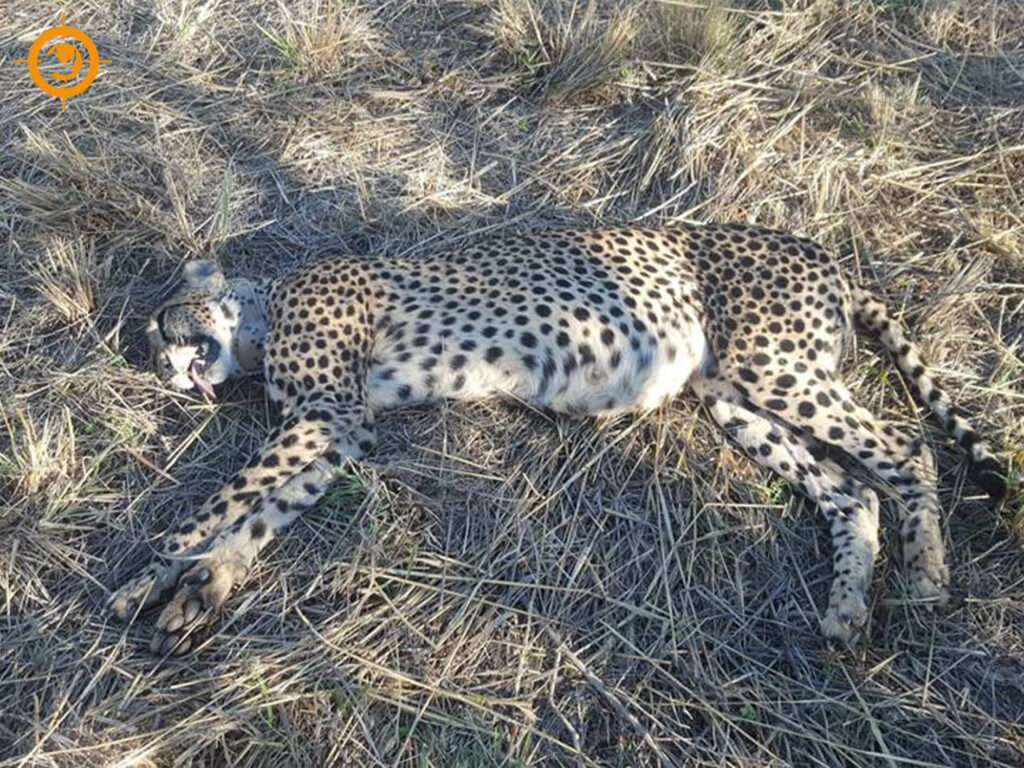 Category: Cheetah
Attending to an Injured Female Cheetah
Dr Zoe Glyphis and Dr Andy Fraser were recently called to an adult female Cheetah. With 4 cubs, this female Cheetah had injured her front left leg and was significantly lame.
Firstly, radiographs were taken and the leg was manipulated and palpated. The only significant finding was swelling of the soft tissues over the carpal joint. It seems as though she has strained her carpus whilst hunting.
She will receive supplementary feeding for the next few weeks to give her a chance to rest and recover. The reserve staff will monitor her over the next few weeks and report back to Saving the Survivors.
Thanks to Ford Wildlife Foundation and Craghoppers and Dr Andy Fraser from Rooiberg Veterinary Services
Why are Cheetahs important?
Cheetahs are keystone species, meaning they play a critical role in shaping the habitats they occupy. They are apex predators, meaning they are at the tope of the foodchain. This means Cheetahs are important for regulating populations of their prey, especially herbivores such as Zebra and Wildebeest. Without Cheetahs herbivores would over consume food sources, leading to less food available for other species and an unbalanced ecosystem. Similarly, Cheetahs help to maintain healthy populations of herbivores by usually preying on the sickest, weakest and oldest animals.
Why are Cheetahs being hunted?
The illegal hunting (known as poaching) of Cheetahs occurs due to the demand for their skins, bones and other body parts considered to be of medical value in Eastern cultures. There is also a substantial illegal trade in Cheetah cubs to Gulf states.
How can I help to protect the Cheetah?
You can protect the Cheetah by supporting our work. By donating today you ensure that we are always ready and equipped to rescue any Cheetah in need. You can donate now to become a monthly or a one-off donor by clicking here. Please give what you can to save the Cheetah from extinction.
You can also support us by following us on facebook and instagram. You can share our stories to give these vulnerable animals a voice, raising awareness of current issues and helping to create a more positive future for them.