Category: Elephant
Poaching victim: Young Elephant Bull caught in a Gin Trap
It is with the heaviest of hearts that we have to report a poaching victim and the passing of the 5 year old Elephant Bull we attended to with the Gin Trap injury in Central Mozambique.
Sadly, once Dr. João arrived on scene, darted and assessed the injuries, it became clear that the damage caused by the Gin Trap was so severe that the only humane course of action was to end the young bull's suffering.  
As you can see from the pictures and due to the very remote and isolated location of the patient, this was not an injury that could be repaired and the animal would recover from, so Dr. João had to take the very difficult decision to put the young soul to rest.
Severe infection and gangrene had already set in, the foot was almost completely amputated at the metacarpal joint and the Elephant was very weak.
While we love sharing our success stories with you, it is equally important that we share the more distressing aspects of our work. These are the horrors that our teams sadly have to deal with. But, the fact that with your support we have been able to end an animals suffering is still a positive result of our work and your support. The pain this Elephant was in must have been immense.
This is a very distressing time for our team and we thank you all for your support and love. Missions like this only strengthen our determination to do all we can to fight against these barbaric poachers. Whether that is treating animals that have fallen victim to poaching or our projects that further anti-poaching efforts.
On this occasion we were unable to save this poaching victim, but with your support we can continue to create hope for our wildlife. Thank you again for all your support at this tragic time. This young Bull's suffering is over and we will fight on!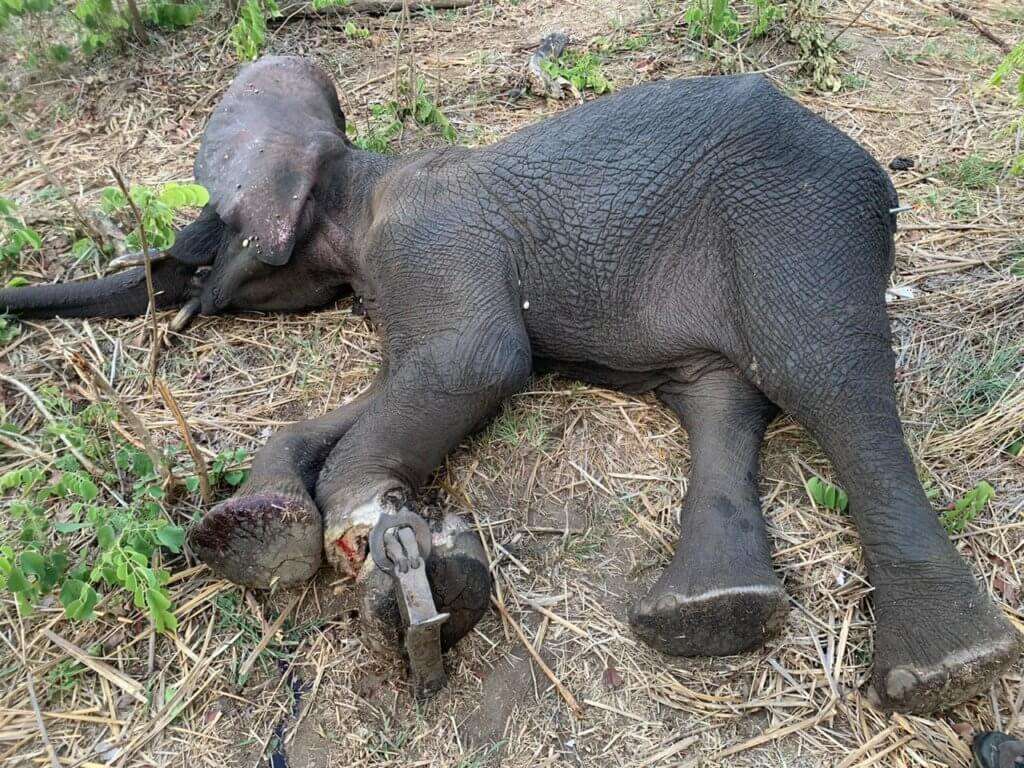 How can I support Saving The Survivors?
You can support our work by becoming a monthly or one off donor. With your help we are able to help every injured animal in need. Please help us to save the Elephant from extinction. Donate here.
You can also support us by following us on social media. Share our stories to give these vulnerable animals a voice. With your help we can raise awareness of the issues these animals face and make a change. Check out our other supporters views on facebook. Check out our instagram here.