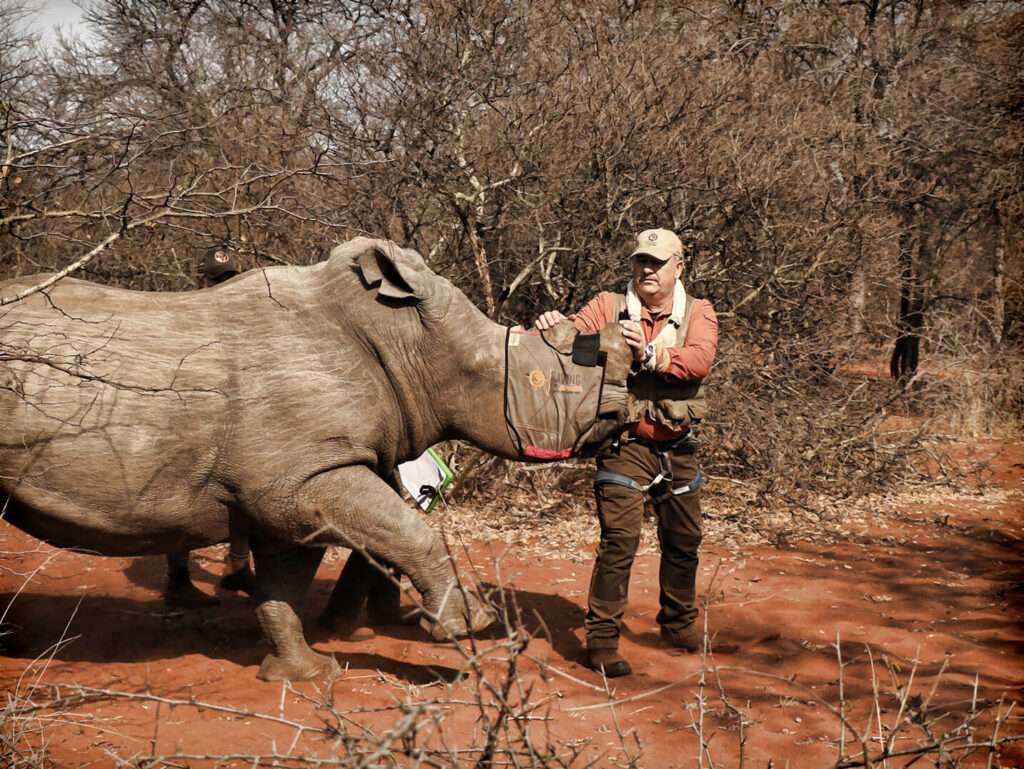 Category: Southern White Rhino
Rhino De-Horned and Tracker fitted
Our Saving The Survivor vets were recently called to help de-horn and collar this female Southern White Rhino. This involves using a helicopter to track and dart the Rhino. However, complications can arise as it is not always easy to get the animal to go down in the best place for them to lie down.
Luckily, with some help we got her down safely in between all the trees and thorn thickets. This allowed us to work on her quickly and efficiently.
The Southern White Rhino is de-horned and fitted with a tracking collar. This helps to minimise the risk of poaching, as the rangers can keep track of where this beautiful female roams. De-horning is not something we do lightly, however, it is a necessary step to deter poachers and save the species. When the Rhino is de-horned, the process does not hurt them, as their horns consist of keratin, the same as your fingernails. This means cutting their horn feels much like cutting your fingernails.
This is all part of the support we offer to the custodians of Africa's remaining Rhinos, and this is all possible due to your donations.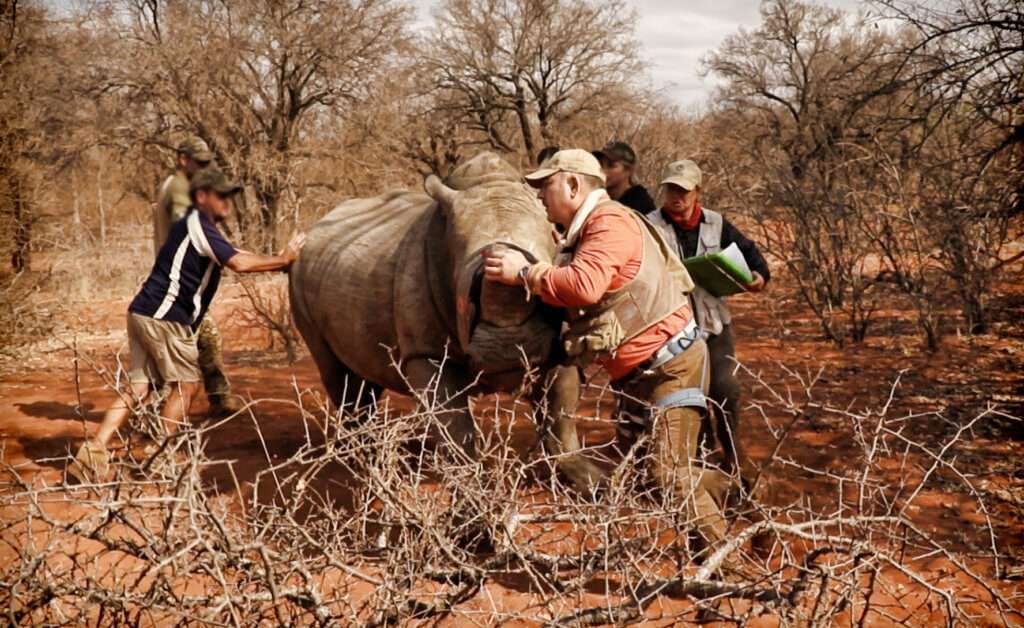 How can I support Saving The Survivors work?
Please donate if you can to ensure that we are always there to answer that call and doing all we can to protect the remaining Rhinos. You can support our work by becoming a monthly or one off donor. Please help us to do more great work like this, and save the Rhino from extinction. Donate here.
You can also support us by following us on social media. Share our stories to give these vulnerable animals a voice. With your help we can raise awareness of the issues these animals face and make a change, creating a more positive future for them. Check out our other supporters views on facebook. Check out our instagram here.
Thank you from all of team Saving The Survivors for your support!