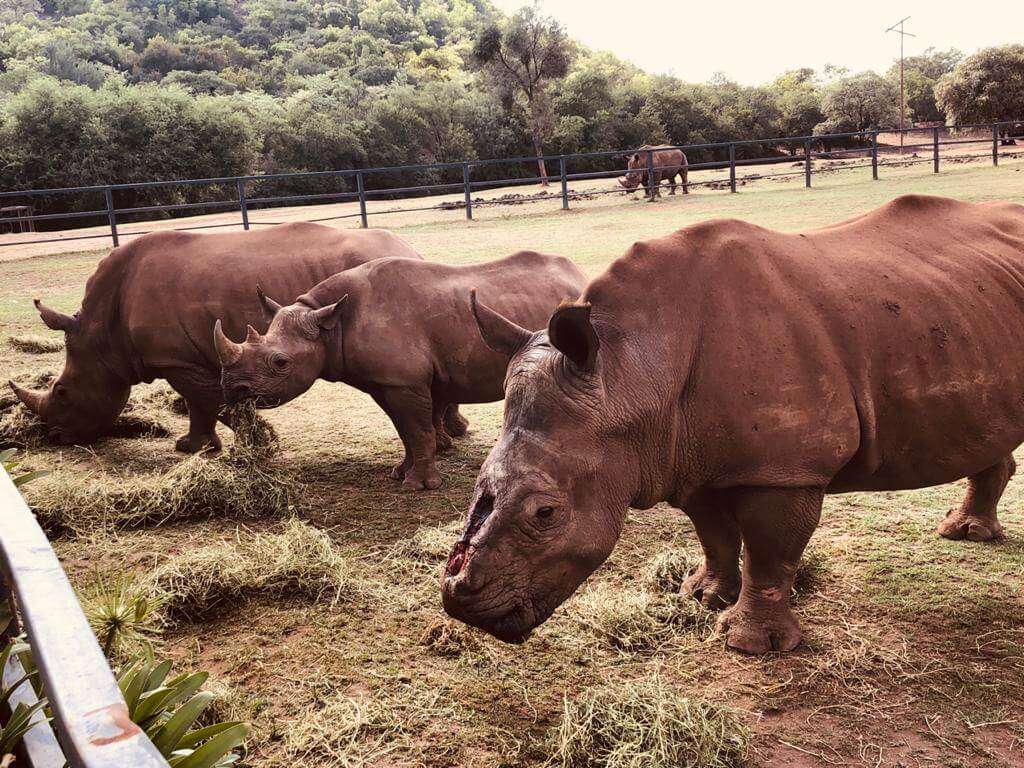 Category: Southern White Rhino
Rhino poaching: Dr. Johan checks up on iconic Seha
Poaching is the vicious act of illegal hunting of animals. Rhino poaching is a major loss of individual lives of Rhino, causing extreme declines in population statistics. South Africa alone experiences three Rhino poached each day. Seha is one of these unfortunate victims. Fortunately, he survived his ordeal…
Dr. Johan and Dorota recently attended to Seha to do a check-up and clean his wound. While it is still a large wound, he has healed tremendously over the last few years, his recovery from such a traumatic injury is what makes him an icon of Rhino conservation around the world!
Seha miraculously survived an horrific attack in 2016 and as you can see from the pictures has come a long way with courage and perseverance. Like Hope, he has shown that despite the cruelty of humankind, this specie can survive the worst of onslaught and even continue with procreation.
Seha is doing well, is in good condition and there are plans to again introduce some females to him so that he may sire another calf! Seha's first son "Daniel" is doing well, we are so proud that we have been able to save such a magnificent and determined Bull, even more so that he has passed on his valuable genes to future generations.
Seha and his growing family are further proof that saving the survivors of poaching is a successful conservation initiative that produces real results!
But we can only do this with your support, can you help us to continue to create hope from hurt? Please donate to ensure that our teams are always there to fight for this and every endangered species.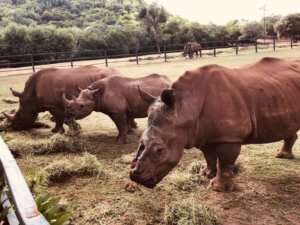 Want to help STS in another way?
You can support us by following us on social media and sharing our stories. This gives these vulnerable animals a voice, and a greater chance at survival. You can see what our supports think and share your own views. Click here for our facebook.