Category: Black Rhino
Poaching Survivor Rita Gives Birth To A Black Rhino Calf!
Amazing News! We start 2019 with a wonderful update. Saving The Survivors have been treating a Black Rhino cow named Rita. She was poached and her horns brutally hacked off, back in 2016.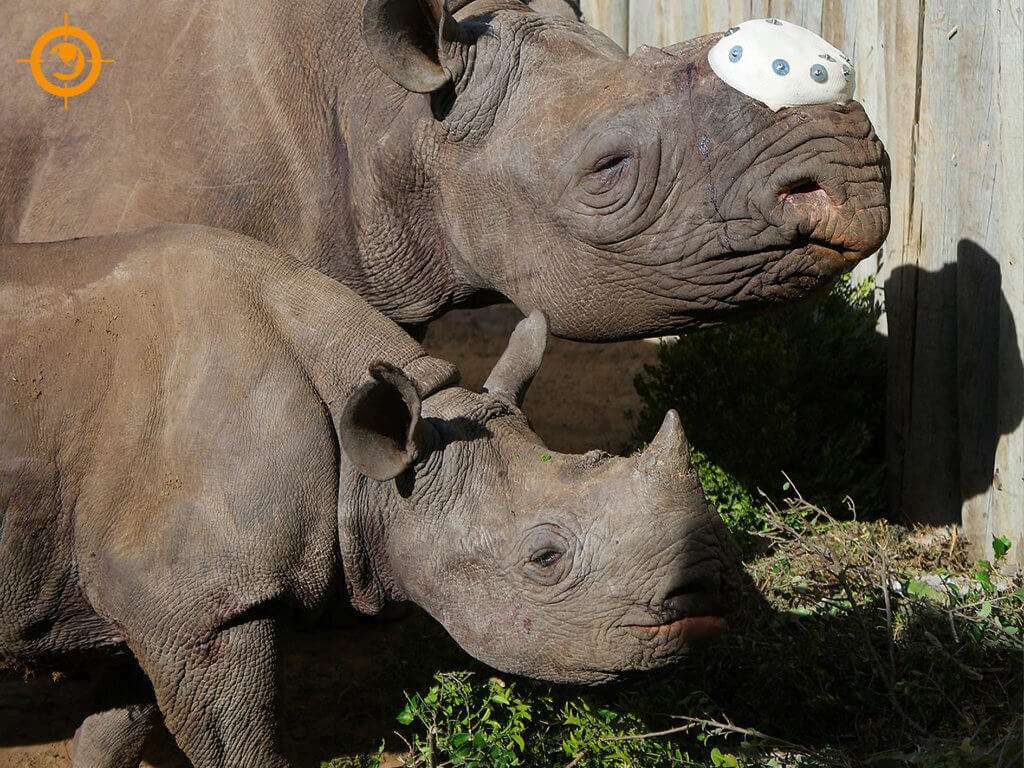 After several treatments, we are now delighted to report that Rita's wound has now healed. She is now released into the reserve to be a wild Black Rhino once more. Some even more amazing news…Rita has just had a calf! This is a perfect example of how saving one Rhino, can actually lead to saving many many more.
At this moment, we are not sure if it is a male or female little Black Rhino calf. We are all ecstatic about the birth of this little Black Rhino calf. As soon as we know more, we will update everyone.
Congratulations to Rita and thank you to everyone who has helped make this possible. Every single donation we have received has contributed in some way to make this happen.
Thank you to everyone involved. The reserve staff, Dr Brendan, and especially Cathy. Their assistance helps us, so we can create hope from hurt!
How can I support Saving The Survivors?
Remember that our work is only possible with your support. Please donate to ensure that we are always on hand to tend to Africa's most special species. You can support our work by becoming a monthly or one-off donor. With your help we are able to help every injured animal in need. Please help us to do more great work like this, and save the Rhino from extinction. Donate here.
You can also support us by following us on social media. Share our stories to give these vulnerable animals a voice. With your help we can raise awareness of the issues these animals face and make a change, creating a more positive future for them. Check out our other supporters views on facebook. Check out our instagram here.
Thank you from all of team STS for your support!