Category: Elephant
STS continues to tackle Human-Elephant Conflict in Mozambique
When Elephants and Humans live side by side there can be severe consequences on both sides.
We have been deploying our "Toolboxes" to local communities in Mozambique to help them avoid conflict with Elephants in ways that are safe for Humans and Animals.
STS Wildlife Vets Dr Joao Almeida & Dr Hugo Pereira recently visited local authorities in Mozambique to distribute our Human-Elephant Conflict (HEC) toolboxes.
It is important that we provide training on the correct use of the tools in the boxes to ensure that they are deployed correctly and safely for both animals and humans.
The concept of a mobile HEC kit aims to respond to problem areas by providing a fighting chance to the very poor communities affected by the Elephants.
It is likely that in the future with increased urbanisation and land conversion, these magnificent creatures will be forced into more restricted habitats. This will enhance the Human-Elephant conflict due to increased contact between the two. Therefore, we must do something to help mitigate this.
STS are hoping to raise $1800 to fund the creation and distribution of 10 boxes in problem areas.
Please help support this very important project by donating to this amazing project!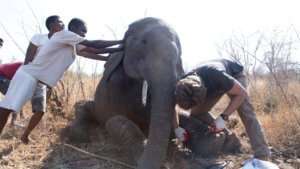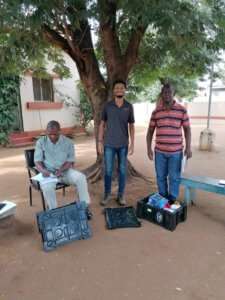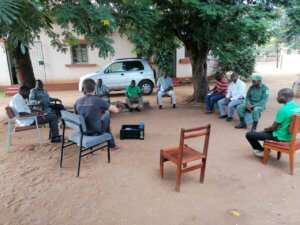 How can I support Saving The Survivors?
Please donate if you can to ensure that we are always there to answer that call to protect remaining Elephants. You can support our work by becoming a monthly or one-off donor. Please help us to do more great work like this, and save the Elephant from extinction. Donate here.
You can also support us by following us on social media. Share our stories to give these vulnerable animals a voice. With your help we can raise awareness of issues and create a more positive future for wildlife. Check out our other supporters views on facebook. Check out our instagram here.
Thank you from all of team Saving The Survivors for your support!