Category: Related Work
Saving The Survivors: Rural School Conservation Education Program
"Education is the most powerful weapon which you can use to change the world" – Nelson Mandela.
STS supports local schools near to where we work, and helps teach children about the wonders of nature and the importance of conservation, through our conservation education program.
These children are the future leaders and custodians of our landscapes and wildlife, we need them to grow up with a strong awareness of conservation and to become proactive adults concerned about the welfare of their environment and the world they live in.
This week Dr. Johan visited a rural school, speaking to the older pupils and also providing the younger kids with our Rhino conservation books, specifically written for children by Sylvia Medina.
Through our educational work we aim to spark a passion for wildlife in the children. We hope that this passion will turn into lifestyles, with them becoming environmentally conscious adults. The more schools we reach, the greater our chances of inspiring children are. We can only do this with your continued support. Please help us continue to deliver our conservation education work as well as our veterinary work.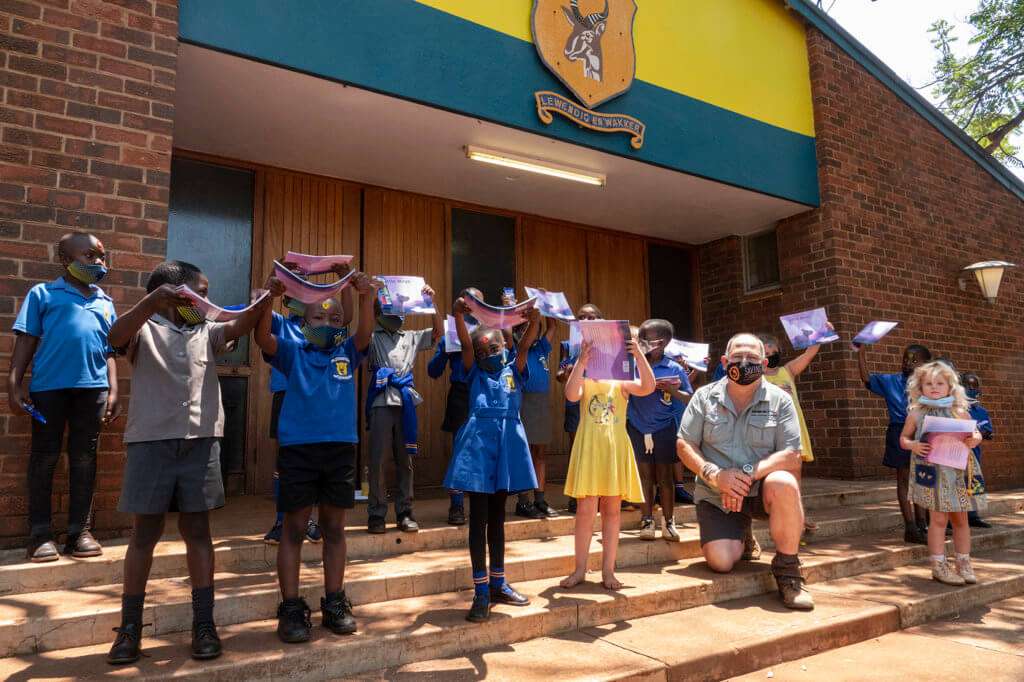 How can I help and support Saving The Survivors?
Remember that our work is only possible with your support. Please donate to ensure that we are always on hand to tend to Africa's most special species. You can support our work by becoming a monthly or one off donor. Please help us to do more great work like this. Donate here.
You can also support us by following us on social media. Share our stories to give these vulnerable animals a voice. With your help we can raise awareness of the issues these animals face and make a change. Check out our other supporters views on facebook. Check out our instagram here.
Thank you from all of team Saving The Survivors for your support!