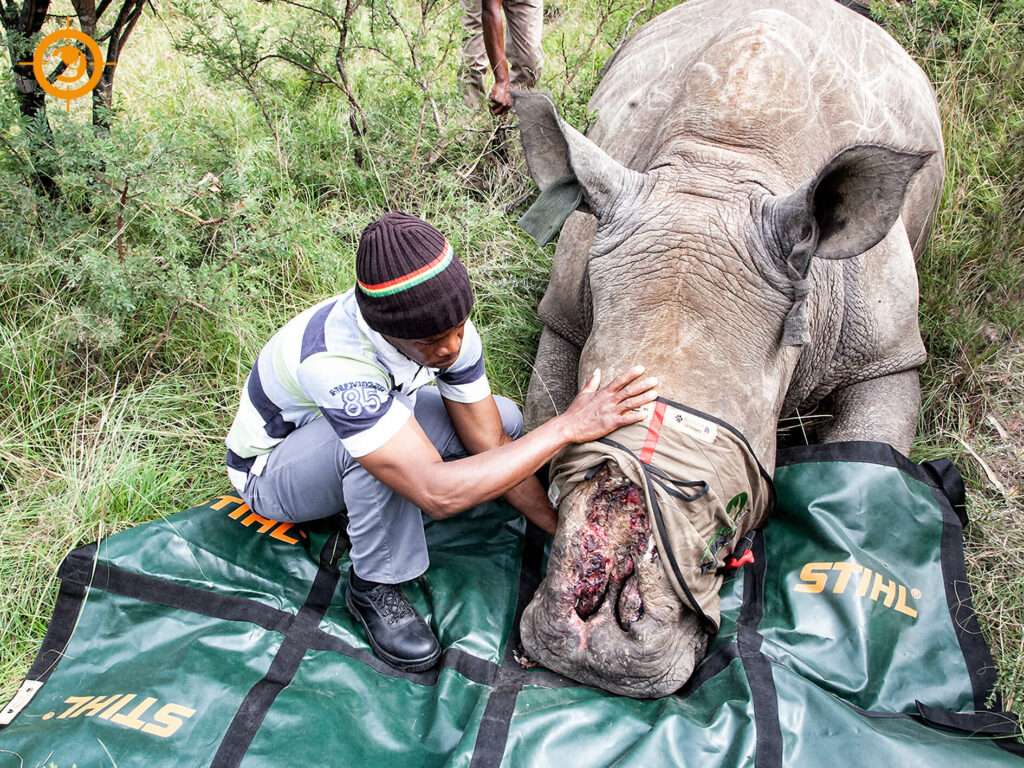 Category: Related Work
Team STS develop Medical Breakthrough
Team STS have reached a world first medical breakthrough in animal recovery!
With help from the amazing Ben Peters and John Burford, a 3D scan has been completed of Thembi's facial wound.
Thembi is one of our poaching survivors, who suffered an attack 7 years ago.
With this breakthrough in technology, Saving The Survivors hope to print a plate that can cover her wound. This will enable a faster healing time. Thembi has come a long way, but the degree of her injury was so vast, her wound never healed. 
We are happy to report that this scan has now been completed! We await in anticipation for the next step. Team STS strongly believe that these 3D plates can help more Rhino like Thembi. Helping us to reach our ultimate goal of Saving the Survivors!
Why is there a demand for Rhino horn?
Rhinos are poached for their horns. This is despite being the material keratin, the same material as our fingernails. Rhino horn is found in traditional Asian medicines. There are many superstitions that they can cause a range of illnesses from hangovers to cancer, despite zero evidence. This leads to a demand for the commodities, which in turn leads to poachers hunting Rhino.
How can I help?
Remember that our work is only possible with your support. Please donate to ensure that we are always on hand to tend to Africa's most special species. You can support our work by becoming a monthly or one-off donor. With your help we are able to help every injured animal in need. Please help us to do more great work like this, and save the Rhino from extinction. Donate here.
You can also support us by following us on social media. Share our stories to give these vulnerable animals a voice. With your help we can raise awareness of the issues these animals face and make a change, creating a more positive future for them. Check out our other supporters views on facebook. Check out our instagram here.
Thank you from all of team STS for your support!