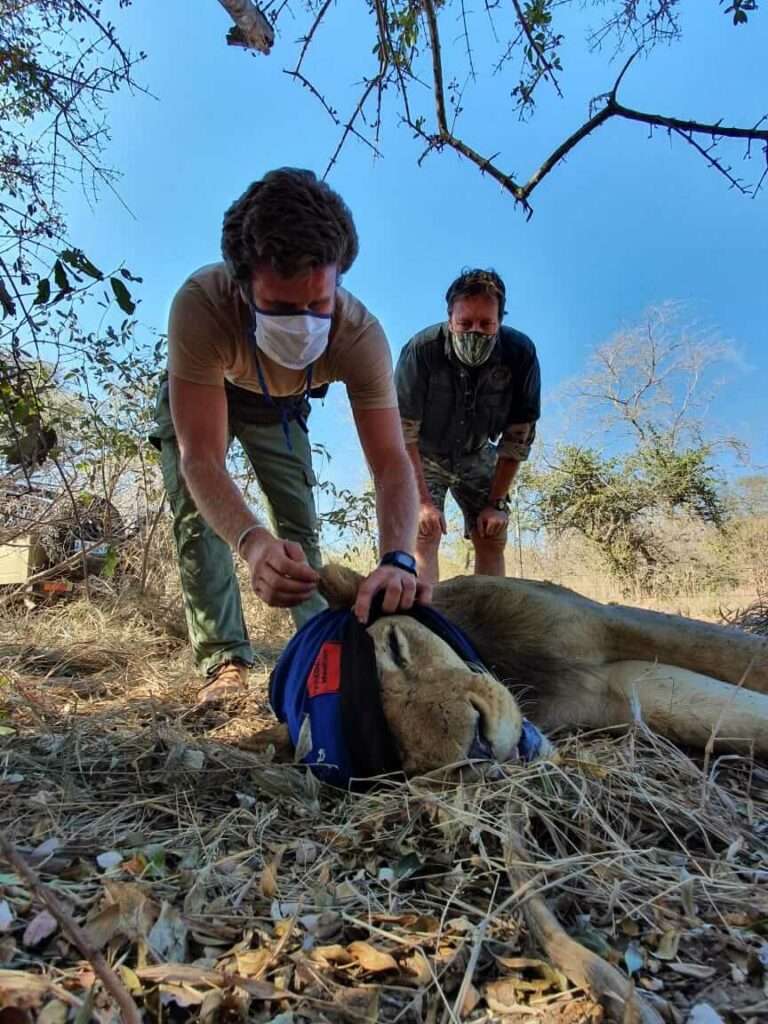 Category: Lion
Young Male Lion rescued from conflict and on his way to new home
Remember the young adult male Lion STS vets in Mozambique saved from a conflict situation with a local community last week?
We have now found a good safe home for him. The Kruger Dispersal Lion has been living in a state-of-the-art predator holding facility in Karingani game reserve for the past week, while a longterm plan was formulated.
Before the big move Dr. Joao performed all the necessary health checks including the single intradermal comparative skin test. Lions in Kruger National park and adjacent areas are sometimes infected with Bovine tuberculosis, mostly due to the predation upon positive African buffaloes (which are considered the maintenance host for this severe disease).  It is a legal requirement to make sure tuberculosis does not spread to "free areas" by moving infected animals.
Luckily, this male Lion was negative to the test!
Please stay tuned for more updates as the STS Mozambique team prepares to fly the endangered large cat over 800 km to a new, safe home!
Thank to Karingani game reserve and Administração Nacional das Áreas de Conservação for their support and commitment to wildlife conservation in Mozambique.
!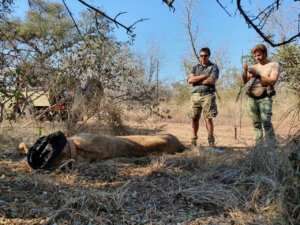 How can I support Saving The Survivors?
Please donate if you can to ensure that we are always there to protect Africa's vulnerable wildlife. You can support our work by becoming a monthly or one-off donor. Please help us to do more great work like this, and save these animals from extinction. Donate here.
You can also support us by following us on social media. Share our stories to give these vulnerable animals a voice. With your help we can raise awareness of the issues these animals face and make a change. Check out our other supporters views on facebook. Check out our instagram here.
Thank you from all of team Saving The Survivors for your support!