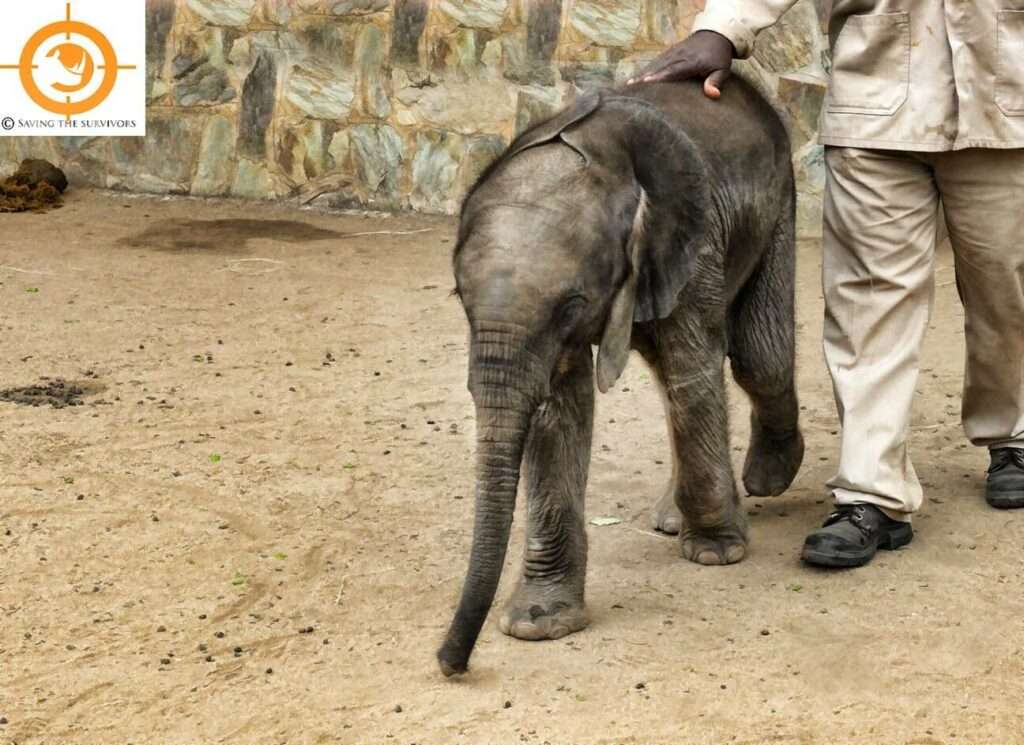 Category: Elephant
Abandoned Elephant Calf Found
The STS Team recently attended to this 6-week-old Elephant calf. We found that he was strangely abandoned by his herd, also in one of our national parks. The gait of his left hindlimb was abnormal. Therefore, we proceeded to take radiographs of the limb – not always so easy.
Luckily, the attending vet Dr Rogers, was on hand to give the little Elephant calf a sedative. It appears that the little bones in his joints are lagging behind in the normal ossification process. If he is kept fairly quiet, he should make a complete recovery.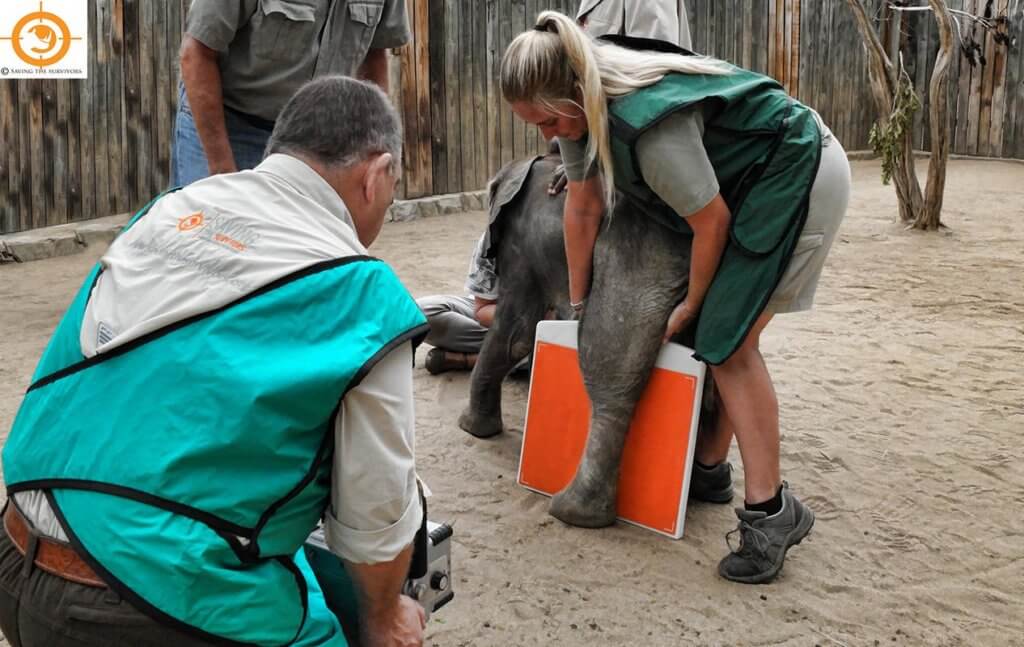 One of our most noteworthy thanks go to Ford Wildlife Foundation for their ongoing support of Saving The Survivors.
Why are Elephants important?
Elephants are keystone species meaning they have great influence on the environments they live in. Elephants influence their environments by pushing over trees in savanna, keeping them open, allowing other species to thrive. They also help to keep watering holes open and fertilise the land.
How can I support Saving The Survivors?
Remember that our work is only possible with your support. Please donate to ensure that we are always on hand to tend to Africa's most special species. You can support our work by becoming a monthly or one-off donor. With your help we are able to help every injured animal in need. Please help us to do more great work, and save the Elephant from extinction. Donate here.
You can also support us by following us on social media. Share our stories to give these vulnerable animals a voice. With your help we can raise awareness of the issues these animals face and make a change, creating a more positive future for them. Check out our other supporters views on facebook. Check out our instagram here.
Thank you from all of team Saving The Survivors for supporting our work! Together we can make a real difference. Together we can create hope from hurt…
Saving the Survivors | Creating Hope from Hurt |