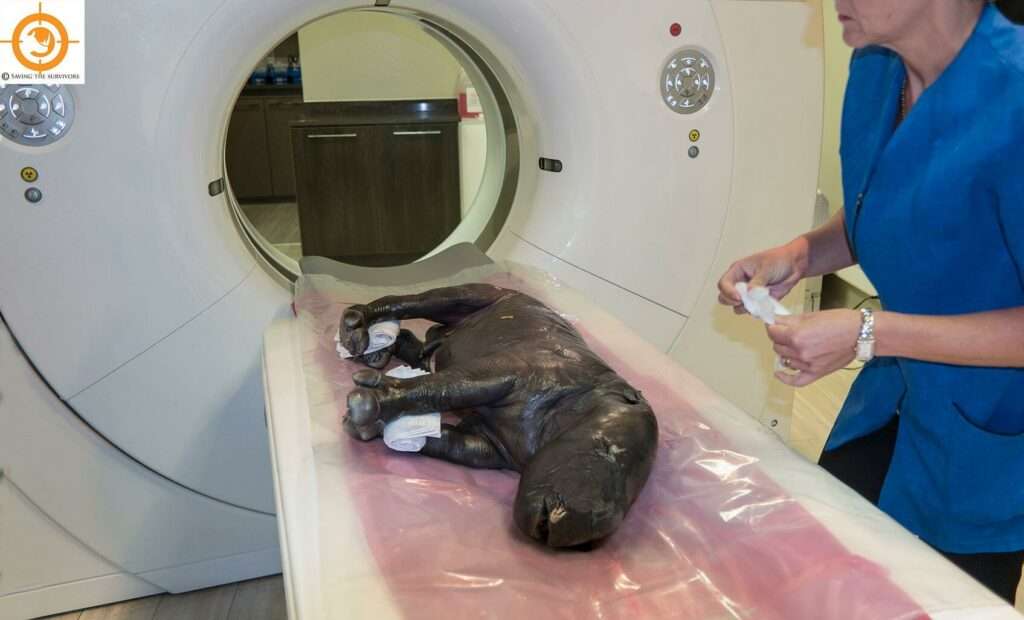 Category: Related Work
Basic research on endangered species can be crucial
At Saving The Survivors it is very important to also do basic research on endangered species like Rhino.  Recently we did a CT scan on a newborn calf whose mother got poached and fractured her leg really badly. On post-mortem examination of the cow we found the almost full – term calf.  That in itself beg another question: did we lose one or two animals?  Statistically only one animal is counted, but in reality we have lost two animals.
The CT scan of the calf as well as the heads and legs we are doing will help us understand better the anatomy of these iconic animals. That in turn will assist and help veterinarians and wildlife managers all over the world to treat injured rhino with either snare, gunshot or poaching injuries more successful.
How can I support Saving The Survivors?
Remember that our work is only possible with your support. Please donate to ensure that we are always on hand to tend to Africa's most special species. You can support our work by becoming a monthly or one-off donor. With your help we are able to help every injured animal in need. Please help us to do more great work, and save these precious endangered species from extinction. Donate here.
You can also support us by following us on social media. Share our stories to give these vulnerable animals a voice. With your help we can raise awareness of the issues these animals face and make a change, creating a more positive future for them. Check out our other supporters views on facebook. Check out our instagram here.
Thank you from all of team Saving The Survivors for supporting our work! Together we can make a real difference. Together we can create hope from hurt…
Saving the Survivors | Creating Hope from Hurt |