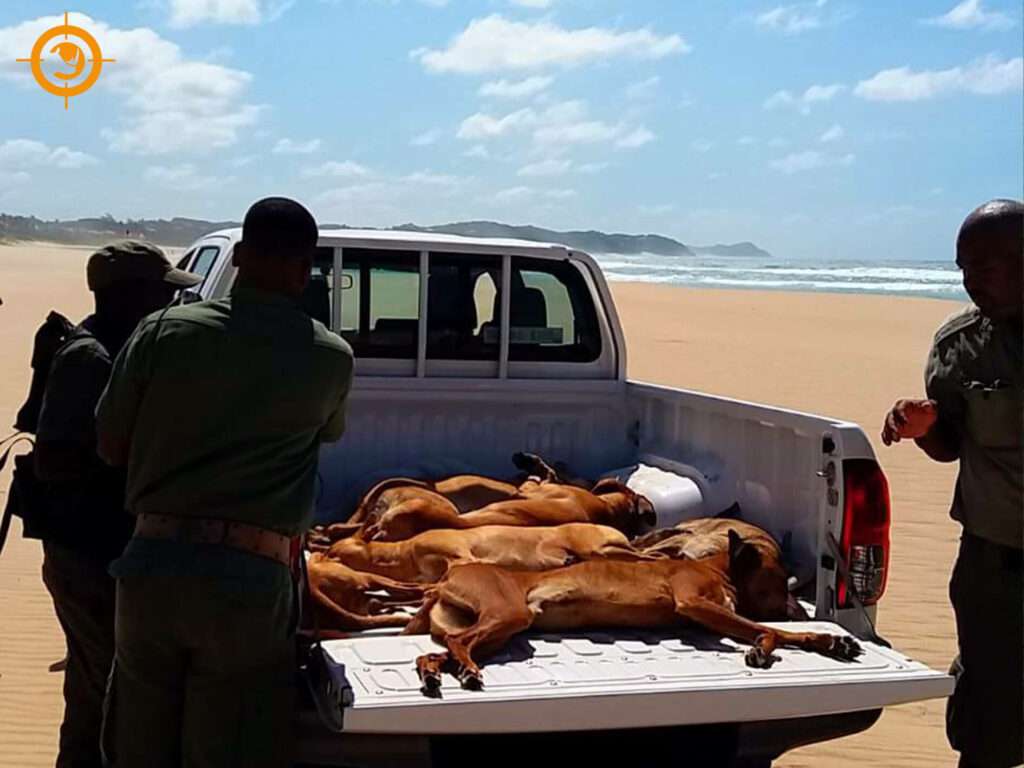 Category: Related Work
Dr. Joao Rescues 12 Feral Dogs to be put up for Adoption
Dr. Joao was requested at the stunning Ponta Do Ouro Reserve for a difficult but necessary job.
For many years "Ponta" as been home to domestic feral dogs that roam the coastline. Despite being owner-less, most of the dogs are friendly and looked after by tourists. However, these dogs have been responsible for the killing of 1-2k marine turtles, biting children, aggressive behaviour. Additionally, they are responsible for transmitting potential diseases to other humans. The reserves mission is to protect every wild animal. The combination of complaints and the vulnerability of these little turtles, team STS offered a helping hand.
Our vet assisted with the safe capture of 12 feral dogs. Either by dart or hand injection. All the animals were treated accordingly and taken to a shelter where they will be neutered, dewormed and vaccinated. They would then be put for adoption.
Some foreign tourists claim the ponta dogs were part of their "holiday experience". They say they should not be removed from the reserve. However, these particular turtles have been marked as vulnerable on the IUCN red list. In order prevent extinction, this case must be taken seriously. We firmly believe that every animal has its own place. Protected areas serve to protect wild animals. That is our mission and we will keep doing it for as long as possible.
Thank You to ANAC and PPF for their dedication to the well-being of all in the Ponta Do Ouro reserve.
📷 Ponta Do Ouro marine reserve & STS
How can I support Saving The Survivors?
Please donate today to help protect Africa's remaining vulnerable wildlife. You can become a monthly or one-off donor by clicking here. Please give what you can to fight for a future of these magnificent wildlife.
You can also support us by following us on facebook and instagram. By sharing our stories you give these vulnerable animals a voice, and help to create a more positive future for them.