Last week, team sts was called out to capture three adult male cheetah. Dr Zoe Glyphis, with the assistance of the incredible reserve staff managed to locate and capture all three cheetah. They were captured in record time and transferred to the holding camp. They will soon be relocated to new reserves, to prevent inbreeding and improve genetic diversity.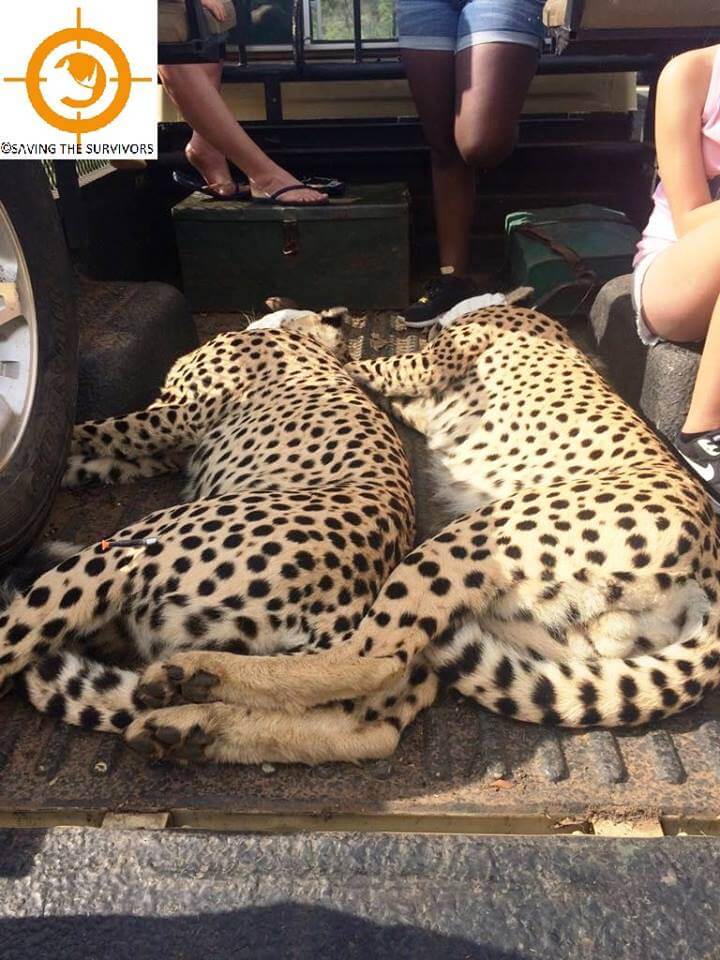 These relocations are coordinated by the Endangered Wildlife Trust Cheetah Metapopulation Project. With only about 1200 cheetah remaining in South Africa every wild cheetah is crucial to the survival of this species!
Finally, Thanks again to Ford Wildlife for keeping our vets on the road. And thanks to Steve and Perry Dell, Rinel Hugo, and all the reserve staff for assisting with the capture!