Category: Cheetah
Dr. Zoe Glyphis Captures Three Cheetahs in Record Time
Last week, team STS was called out to capture three adult male cheetah. Dr Zoe Glyphis, with the assistance of the incredible reserve staff managed to locate and capture all three Cheetah. They were captured in record time and transferred to the holding camp. They will soon be relocated to new reserves, to prevent inbreeding and improve genetic diversity.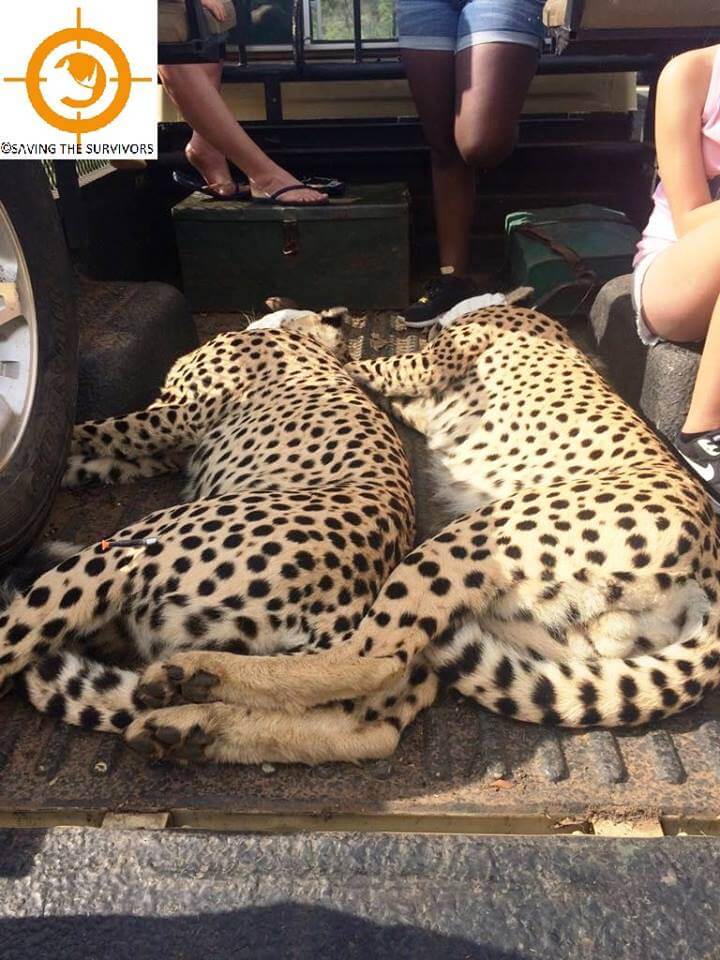 These relocations are coordinated by the Endangered Wildlife Trust Cheetah Metapopulation Project. With only about 1200 Cheetah remaining in South Africa every wild Cheetah is crucial to the survival of this species!
Finally, Thanks again to Ford Wildlife for keeping our vets on the road. And thanks to Steve and Perry Dell, Rinel Hugo, and all the reserve staff for assisting with the capture!
Why are Cheetahs important?
Cheetahs are apex predators, meaning they are at the top of the food chain with no natural predators. They help to regulate their prey populations, keeping them healthy by usually preying on the sickest oldest and weakest members. Their prey includes antelope such as Gazelle and Impala as well as Warthog, Sable and many more.
Cheetahs are also one of Africas big five. This term used to refer to the five most popular animals for hunters. However today it refers to the most sought after animals for Safari goers. This makes up a large proportion of economies, therefore Cheetahs pay an important factor in countries economies.
How can I support Saving The Survivors?
Remember that our work is only possible with your support. Please donate to ensure that we are always on hand to tend to Africa's most special species. You can support our work by becoming a monthly or one-off donor. With your help we are able to help every injured animal in need. Please help us to do more great work, and save the Cheetah from extinction. Donate here.
You can also support us by following us on social media. Share our stories to give these vulnerable animals a voice. With your help we can raise awareness of the issues these animals face and make a change, creating a more positive future for them. Check out our other supporters views on facebook. Check out our instagram here.
Thank you from all of team Saving The Survivors for supporting our work! Together we can make a real difference. Together we can create hope from hurt…
Saving the Survivors | Creating Hope from Hurt |