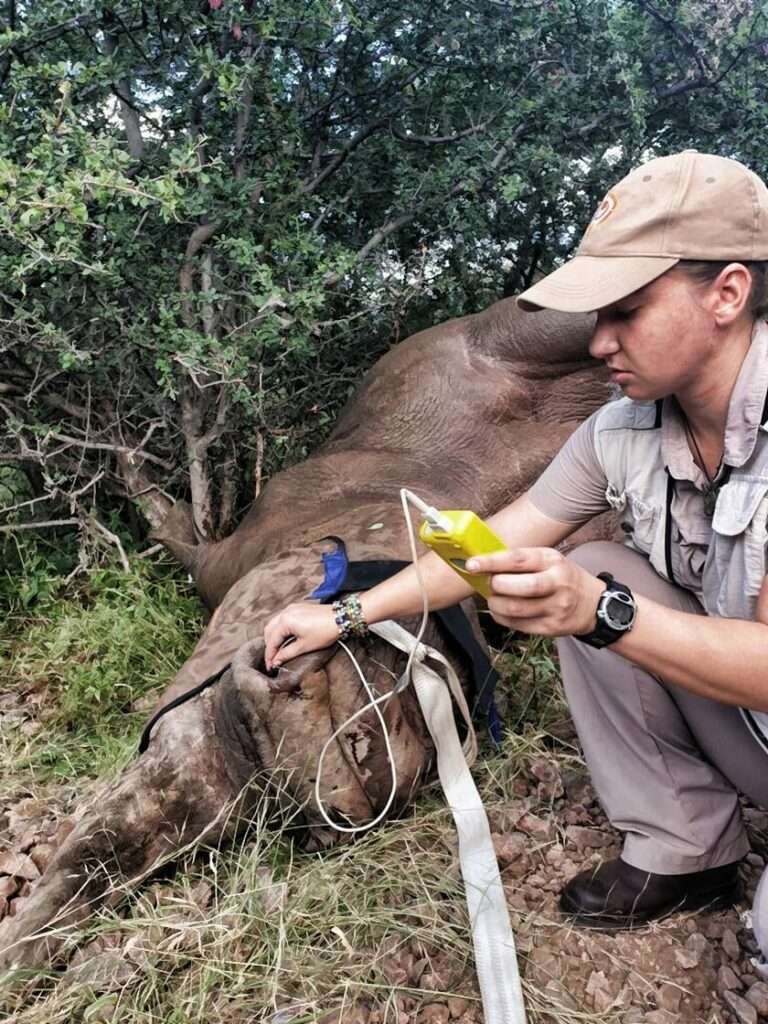 Category: Southern White Rhino
Poachers shoot 2 White Rhinos
Recently poachers gained access to a very well guarded reserve and shot 2 White Rhinos.
Sadly the female of the pair succumbed to her injuries. While the male was shot in the neck, the bullet fortunately missed all vital structures and he was able to escape with his horn and his life!
Although the bullet is still lodged inside the body he was treated by Dr. Johan, the wound was cleaned and flushed, then the Bull rejoined the rest of his Crash (a group of Rhinos). We are confident he will make a full recovery.
Security on reserves is often a very difficult issue, as probably in more than 50% of poaching cases, info received comes from "within", meaning from people working for the reserve. This makes it very difficult for the reserve staff and anti-poaching teams to effectively deal with threats and incursions.
STS will always support these reserves and we are constantly looking to assist wherever we can, to make these reserves more secure to protect our Rhino!
Want to support our work and save White Rhinos?
Remember that our work is only possible with your support. Please donate to ensure that we are always on hand to tend to Africa's most special species. You can support our work by becoming a monthly or one off donor. Please help us to do more great work like this, and save the Elephant from extinction. Donate here.
You can also support us by following us on social media. Share our stories to give these vulnerable animals a voice. With your help we can raise awareness of the issues these animals face and make a change. Check out our other supporters views on facebook. Check out our instagram here.
Thank you from all of team Saving The Survivors for your support!