Category: Elephant
Elephant Bull with broken leg update
Dr. Johan recently went to check up on Mr. F, a magnificent African Elephant bull we have been treating on a reserve in South Africa.  
We first treated Mr. F after he fell in a ditch in the bush and broke his leg back in 2018.
The gentle giant was struggling to walk properly and was clearly in a lot of pain. So, a cast was applied to the broken leg to help heal the break. Healing has been slow due to the massive weight of the patient and the fact that we cannot stop him putting weight on the limb. 
But with perseverance from the reserve staff, the local Veterinarian and STS, we are happy to report that he is doing very well! His injured leg appears to be healed and not effecting the Elephant bull from leading a normal life.
We will continue to inform you of any updates with Mr F. as our team and the local veterinarians watch over him in the future.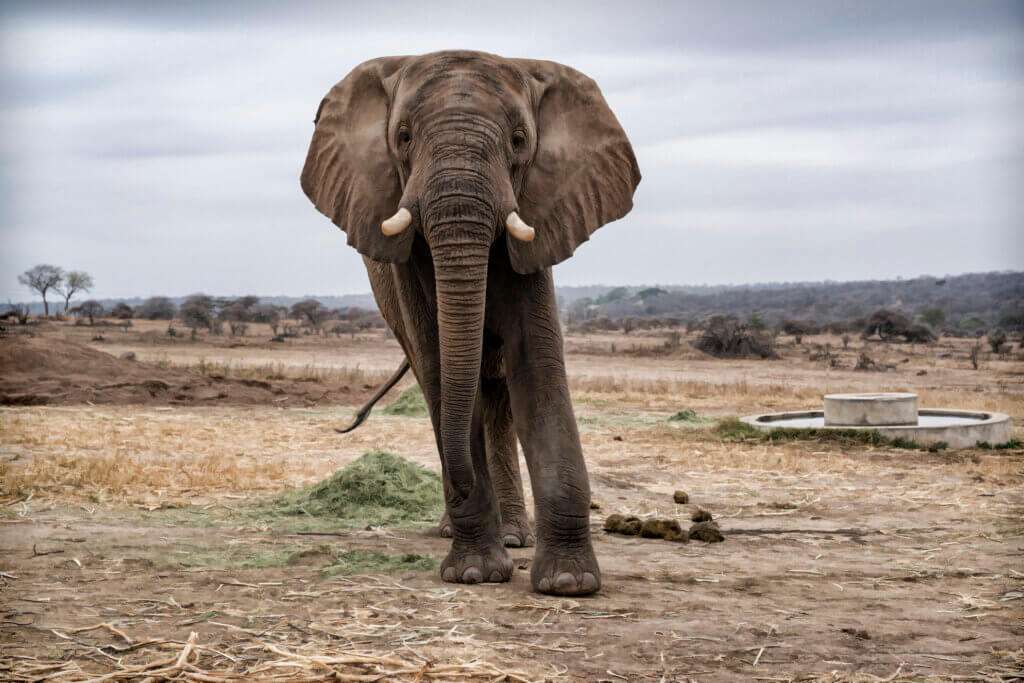 How can I support Saving The Survivors work?
Remember that our work is only possible with your support. Please donate to ensure that we are always on hand to tend to Africa's most special species. You can support our work by becoming a monthly or one off donor. Please help us to do more great work like this, and save the Elephant from extinction. Donate here.
You can also support us by following us on social media. Share our stories to give these vulnerable animals a voice. With your help we can raise awareness of the issues these animals face and make a change, creating a more positive future for them. Check out our other supporters views on facebook. Check out our instagram here.
Thank you from all of team Saving The Survivors for your support!