Category: Southern White Rhino
White Rhino female has another fight with an Elephant!
We have reported on this adult White Rhino female before!  A few months ago she was injured by an Elephant on the left side of her tail. Elephants can be very dangerous and are known to fight with both Black and White Rhino.
Last time she was injured, Dr. Johan darted her, treated the injury and covered it with Elephant skin to prevent the Oxpecker Birds from keeping the wound open. The wound healed completely without any complications.
Now she was in another fight with an Elephant! This time injuring the right side of her tail. Dr. Johan again darted her, and treated the wound, covering it with Elephant skin.
Our closest followers will know that we use skins of heavy animals like Elephant and Buffalo as wound coverings because they are natural and flexible, yet durable enough to withstand the impacts and abrasions that these 2 ton patients endure. Furthermore, they have amazing properties that maintain a level of moisture in the wound that is optimal for healing. Obviously, the material is from animals that have previously died in unrelated circumstances.
Hopefully the White Rhino female will stay away from the Elephants in the area now and give the wound time to heal.
This work is only possible with your donations, please support STS protecting the remaining Rhinos in Africa by donating.
We would like to thank all our supporters and as ever Craghoppers for their continuing support providing the kit that keeps our teams protected and comfortable in such a harsh working environment.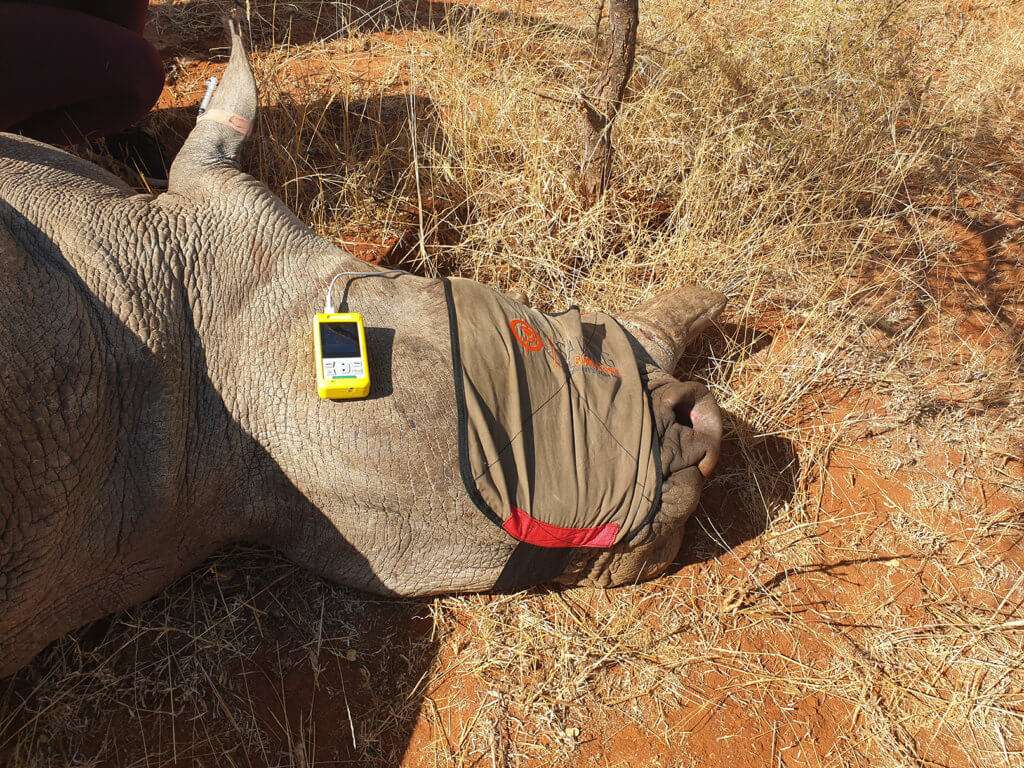 How can I support the work Saving The Survivors do?
Remember that our work is only possible with your support. Please donate to ensure that we are always on hand to tend to Africa's most special species. You can support our work by becoming a monthly or one off donor. Please help us to do more great work like this, and save these animals from extinction. Donate here.
Follow us on social media and share our stories to give these vulnerable animals a voice. With your help we can raise awareness of the issues these animals face and make a change. Check out our other supporters views on facebook. Check out our instagram here.