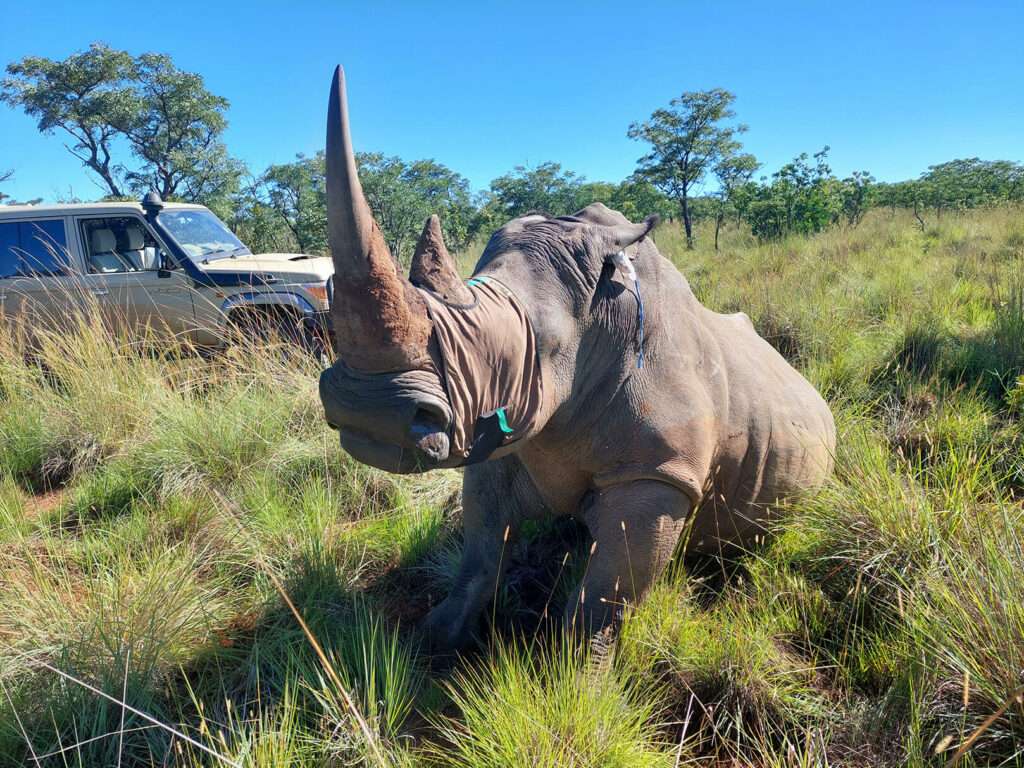 Category: Southern White Rhino
White Rhino loses fight with Elephant!
Our Saving The Survivors vets rush to the scene after a ferocious fight between a White Rhino and Elephant bull!
This adult Southern White Rhino Bull was attacked and injured by a large Elephant Bull on a game reserve.
This must have been some battle to witness!
Although Rhino are very large and heavy (adult males can weigh up to a massive 3.6 tonnes), they are unfortunately no competition for the planet's largest and most dangerous land animal, an angry Elephant Bull! Elephant Bulls can weigh up to a whopping 7 tonnes! Clearly, this is no fair match for our comparatively small Rhino. 
Rhino and Elephant both share similarities in brute force and stamina. This means they will usually avoid confrontation with one another. Although, in some cases fights break out when either one is disturbed, provoked or competing for food.
Rhinos fight by using their strong horns and teeth. This would be enough to take on almost any other animal in question! But, the Elephants strong tusks and huge stature are simply no match.
How our vets helped the White Rhino
In this scenario the poor Rhino lost the battle and sustained several injuries on his back and sides whilst doing so. The most notable being a severe injury on his right shoulder. The puncture wound would suggest this is from the Elephants tusks
Together with the local Veterinarian, we treated him with antibiotics and sutured the large wound on his shoulder with very strong, human medical material. This is specifically made to have exceptional breaking strength.
Thankfully, he is recovering well from the immobilisation and his procedure! The Reserve Management and Veterinarian will soon give us feedback on his progress.
Remember that our work is only possible with your support, please donate to ensure that we are always on hand to tend to Africa's most special species.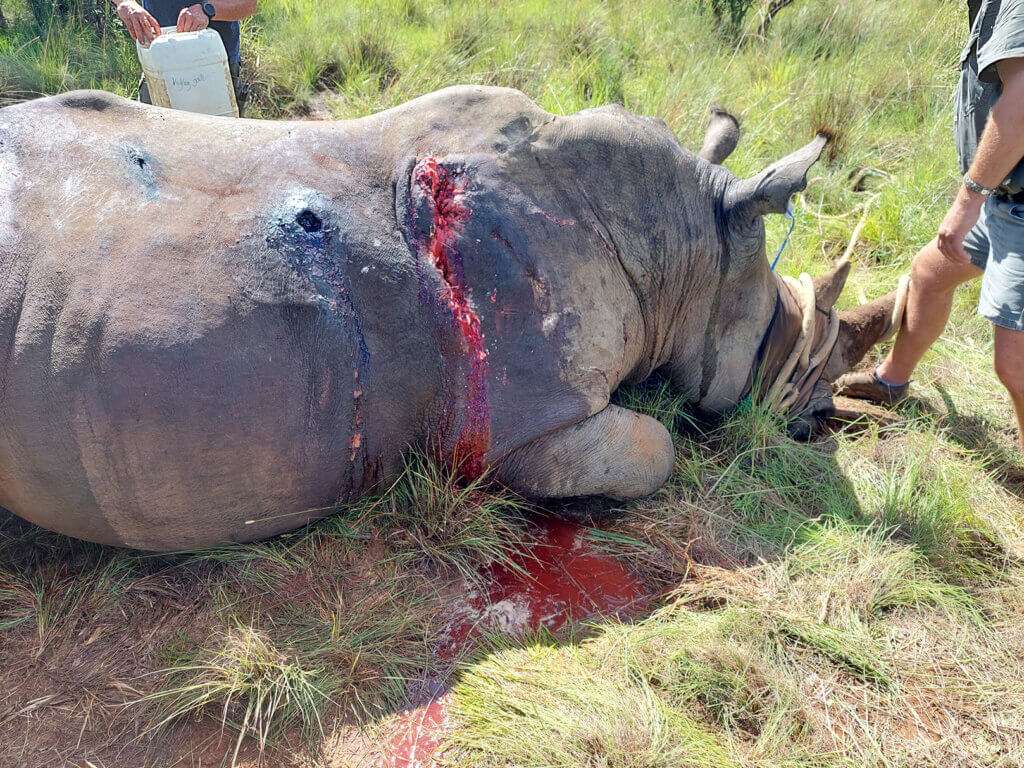 Want to get involved and help White Rhinos another way?
You can help by sharing our stories on your social media to raise awareness of the issues which face these endangered animals. With your help, we can give these animals a voice and give them a brighter and happier future.
Check out our facebook here.
Click here to find out more about how to help endangered animals by fundraising for us.