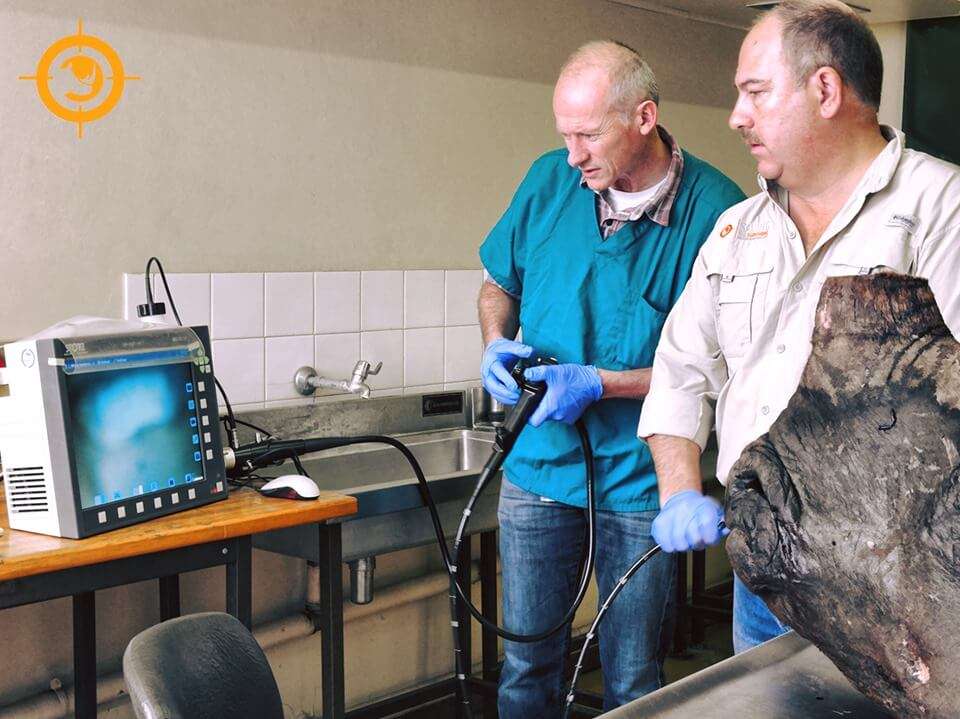 Category: Related Work
The Anatomy of Rhino
Dr. Johan Marais conducted intriguing research, along with fellow veterinarians, Dr's Mat Gerard and Anthony Blikslager. Both from North Carolina State University (USA), their collective research will assist people across the world. This knowledge will help people to better understand the unique anatomy of Rhino.
The team began their research by dissecting various parts of a deceased Rhino's back legs and feet. The purpose of this research is to look at all the muscles, ligaments and their attachments. The veterinarians can then make easier decisions to treat Rhino. e.g. with gunshot wounds and fractures.
Following this, further research was carried out at a private human hospital in Gauteng. The team performed a CT and MRI scan, to take a closer look at the intricate anatomy. Finally, Dr. Johan set-up the wrist and ankle bones of the Rhino. This was to understand the structure of the different bones and also where the muscles and tendons attach.
The importance of this research gives us further knowledge of the anatomy of Rhino, our patients, and therefore enables us to treat Rhino faster and more effectively in any situation in the field. After a productive week, we look forward to see what else they discover on the anatomy of this iconic animal!
Our researchers a few years ago with our beloved Rhino, Hope. You can read more about hopes story here.
How can I support the work Saving The Survivors do?
You can help by following us on our social media and sharing our stories to give these vulnerable animals a voice. With your help we can raise awareness of the issues these animals face and make a change, creating a more positive future for them. Share your own views and check out what our other supporters think on facebook or check out our instagram here.